Creating and Managing Community, Monitoring Member Presence, and Handling Leave Applications #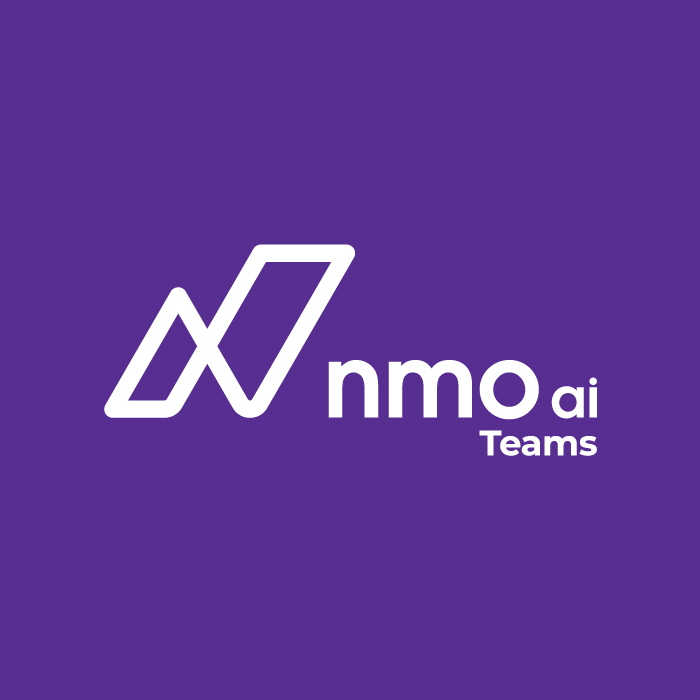 In today's fast-paced business environment, effective team management and workforce optimization are critical to an organization's success. A well-structured approach to creating and assigning Community, closely monitoring team member presence, and efficiently managing leave applications can significantly enhance productivity and employee satisfaction. This comprehensive guide explores these key aspects of team management and leave application handling in detail, providing insights, strategies, and best practices.
Section 1: Creating and Assigning Community #
A. Defining Community Objectives #
Before diving into the process of creating and assigning Community, it's essential to start with a clear understanding of your organization's objectives and goals. Teams should align closely with these objectives to ensure that their efforts contribute effectively to the organization's mission. Here's how to define Community objectives:
Identify Organizational Goals: Begin by identifying the overarching goals and strategic priorities of your organization. These could include increasing market share, improving customer satisfaction, launching new products, or enhancing operational efficiency.
Break Down Goals: Once you have identified the high-level goals, break them down into more specific objectives and projects. These smaller objectives should be the focus of individual Community.
Consider Resource Allocation: Assess the resources available, including human resources, budget, and technology. This will help determine the number and size of Community that can be created to work on different objectives simultaneously.
Align Community with Objectives: Assign teams to specific objectives based on their skills, expertise, and the requirements of each project. Ensure that each team's mission is well-defined and directly contributes to achieving the organization's goals.
B. Identifying Community Members #
The success of any Community depends on the individuals within it. When identifying team members, it's crucial to consider their skills, experience, and strengths. Here's a step-by-step approach:
Skills Assessment: Evaluate the skills and competencies required for each team's tasks. Consider technical skills, soft skills, and domain expertise.
Member Profiles: Create profiles for team members, highlighting their qualifications, experience, and areas of expertise. This information will be valuable when matching members to Community.
Diversity and Balance: Aim for diversity within Community. Diverse teams often bring varied perspectives and innovative solutions. Ensure a balance of senior and junior members to promote knowledge sharing.
Alignment with Goals: Match team members' skills and strengths with the specific objectives of their assigned Community. This alignment will maximize their contributions.
C. Establishing Community Roles and Responsibilities #
Clearly defined roles and responsibilities are essential for effective team functioning. Each team member should know what is expected of them within the team structure. Here's how to establish roles:
Role Definition: Define the roles within each team, including leadership roles (e.g., team leader or project manager), subject matter experts, and general team members.
Responsibility Mapping: Map out specific responsibilities for each role. Be clear about who is responsible for what tasks, decision-making, and project milestones.
Leadership Selection: Choose team leaders or project managers based on their leadership skills, experience, and the ability to guide and motivate the team.
Communication Framework: Establish communication protocols within the team, ensuring that information flows smoothly and efficiently. Define how and when team members should communicate with each other.
D. Fostering Team Communication and Collaboration #
Effective communication and collaboration are the cornerstones of successful teams. Encouraging open and productive interactions among team members is vital. Here are strategies to foster teamwork:
Collaboration Tools: Provide teams with collaboration tools and platforms that facilitate communication, document sharing, and project management. Popular tools include Slack, Microsoft Teams, and Trello.
Regular Meetings: Schedule regular team meetings to discuss progress, address challenges, and align efforts. These meetings can be in-person or conducted virtually, depending on the team's composition and geographic location.
Team Building Activities: Organize team-building activities to strengthen relationships and build trust among team members. These activities can be fun and lighthearted or more structured, depending on the team's preferences.
Clear Communication Channels: Establish clear communication channels for reporting issues, seeking help, or providing feedback. Ensure that team members know how to access support when needed.
Conflict Resolution Mechanisms: Develop a process for resolving conflicts within teams. Encourage open dialogue and provide guidelines for addressing disagreements constructively.
Section 2: Monitoring Team Member Presence #
Keeping track of team member presence is essential for various reasons, including attendance monitoring, workload distribution, and overall productivity assessment. Here's a comprehensive look at how to monitor team member presence effectively:
A. Utilizing Time Tracking Tools #
Time tracking tools provide a systematic way to monitor team member presence and work hours. These tools help in tracking attendance, billable hours, and project progress. Key considerations include:
Selecting the Right Tool: Choose a time tracking tool that aligns with your organization's needs. Look for features like user-friendly interfaces, reporting capabilities, and integration with other software.
User Training: Train team members on how to use the time tracking tool effectively. Provide guidance on recording time accurately and consistently.
Project-Based Tracking: Implement project-based time tracking, where team members allocate their hours to specific projects or tasks. This allows for a more granular understanding of how time is spent.
Regular Review: Review time tracking data regularly to identify trends and potential issues. This information can help in resource allocation and workload management.
B. Implementing Remote Work Monitoring #
With the rise of remote work, monitoring team member presence and productivity in a virtual environment has become essential. Here's how to implement remote work monitoring effectively:
Remote Work Policies: Establish clear remote work policies that outline expectations, communication guidelines, and performance standards for remote team members.
Remote Work Tools: Provide remote team members with the necessary tools and software for remote work, such as video conferencing, collaboration platforms, and virtual private networks (VPNs).
Performance Metrics: Define key performance indicators (KPIs) for remote team members, focusing on output, quality, and adherence to deadlines rather than micromanaging their every move.
Regular Check-Ins: Schedule regular virtual check-in meetings to discuss progress, challenges, and goals with remote team members. These meetings help maintain a sense of connection and accountability.
Trust and Autonomy: Trust remote team members to manage their time and tasks effectively. Empower them with the autonomy to make decisions within their roles.
C. Encouraging Regular Check-Ins #
Regular check-in meetings are crucial for keeping team members engaged, informed, and aligned with the team's objectives. Here's how to make the most of these meetings:
Meeting Schedule: Establish a consistent schedule for team check-in meetings. Depending on the team's needs and project timelines, these meetings can be daily, weekly, or bi-weekly.
Agenda Setting: Prepare a clear agenda for each check-in meeting. Include items such as project updates, challenges, action items, and upcoming milestones.
Attendance Tracking: Use attendance tracking tools to monitor team members' participation in check-in meetings. This ensures that everyone is engaged and informed.
Actionable Outcomes: Ensure that each check-in meeting results in actionable outcomes. Team members should leave the meeting with a clear understanding of what needs to be done next.
Feedback and Recognition: Use check-in meetings as an opportunity to provide feedback and recognition for team members' contributions and achievements.
D. Using Attendance Systems #
Attendance management systems automate the process of tracking team members' presence and attendance. These systems offer several advantages:
Efficiency: Attendance systems streamline attendance tracking, reducing administrative burden and the risk of errors associated with manual tracking.
Data Accuracy: Generate accurate attendance reports, which can be useful for payroll processing, performance evaluations, and compliance purposes.
Notifications: Set up automated notifications to alert team members of upcoming meetings, deadlines, or mandatory training sessions.
Integration: Integrate attendance systems with other HR and workforce management tools for seamless data exchange.
Policy Enforcement: Ensure that attendance policies are consistently enforced, and exceptions are documented and addressed.
Section 3: Managing Leave Applications #
Effective leave management is essential to maintain a balanced and harmonious work environment. It involves creating a structured process for Community to request and manage their leaves while ensuring that the organization can meet its operational requirements. Here's how to manage leave applications efficiently:
A. Centralized Leave Management System #
A centralized leave management system is a cornerstone of efficient leave management. Such a system provides a single platform where team members can submit leave applications, supervisors can review and approve or reject requests, and HR can track leave balances and trends. Key components of a centralized leave management system include:
Leave Application Form: Create a user-friendly leave application form where team members can specify the type of leave (e.g., vacation, sick leave, maternity leave), requested dates, and any additional comments.
Leave Balance Tracking: Allow team members to check their leave balances in real-time to make informed decisions when applying for leave.
Approval Workflow: Define a clear approval process, including supervisors' review and approval/rejection capabilities. Ensure that the workflow aligns with your organization's hierarchy and policies.
Notification System: Implement an automated notification system that sends alerts to relevant parties (e.g., supervisors, HR, team members) once a leave application is submitted, approved, or denied.
Compliance and Reporting: Ensure that the leave management system is compliant with labor laws and regulations. Generate reports to track leave trends, identify patterns, and make data-driven decisions.
B. Mobile Accessibility #
In today's mobile-centric world, providing mobile accessibility to the leave management system is crucial. Team members should be able to access the system and submit leave applications from their mobile devices, enhancing convenience and efficiency.
Mobile-Friendly Interface: Design the user interface of the leave management system to be responsive and mobile-friendly. Ensure that it adapts to various screen sizes and devices.
Mobile Apps: Consider developing dedicated mobile apps that provide quick access to leave balances, allow leave requests to be submitted, and receive push notifications about the status of applications.
Security: Implement robust security measures to protect sensitive leave data when accessed via mobile devices. Utilize encryption, authentication, and secure connections.
User Training: Provide training to team members on how to use the mobile leave management app effectively. Ensure that they are aware of the features and functionalities available.
C. Transparency and Fairness #
Transparency and fairness are fundamental principles of leave management. Team members should have a clear understanding of leave policies, and leave approvals should be consistent across all teams. Here's how to maintain transparency and fairness:
Policy Documentation: Document leave policies in a clear and accessible manner. Make these policies available to all team members through an employee handbook or an online portal.
Communication: Communicate any changes to leave policies or procedures promptly and clearly. Ensure that team members are aware of the latest updates.
Leave Allocation: Allocate leaves fairly, considering factors such as seniority, role, and employment terms. Avoid favoritism or discrimination in leave allocation.
Equitable Approval Process: Enforce a consistent approval process for leave requests. Supervisors should assess leave applications objectively and without bias.
Appeal Mechanism: Provide a mechanism for team members to appeal leave rejections or address discrepancies in leave balances. Ensure that appeals are reviewed independently.
D. Leave Tracking and Reporting #
Effective leave tracking and reporting are essential for workforce planning and resource allocation. They enable organizations to identify leave patterns, plan for staffing during peak leave periods, and make informed decisions. Here's how to implement leave tracking and reporting:
Data Accuracy: Ensure that leave data is accurate and up-to-date. Encourage team members to report leave accurately and in a timely manner.
Leave Categories: Categorize different types of leave, such as vacation leave, sick leave, and unpaid leave. This categorization helps in tracking and reporting.
Leave Trends: Generate regular reports that provide insights into leave trends. These reports may include historical leave data, leave balances, and patterns by department or team.
Resource Planning: Utilize leave data for resource planning. Identify potential gaps in staffing and plan for contingencies during periods of high leave requests.
Integration: Integrate leave tracking and reporting with other HR and workforce management systems for a holistic view of employee data.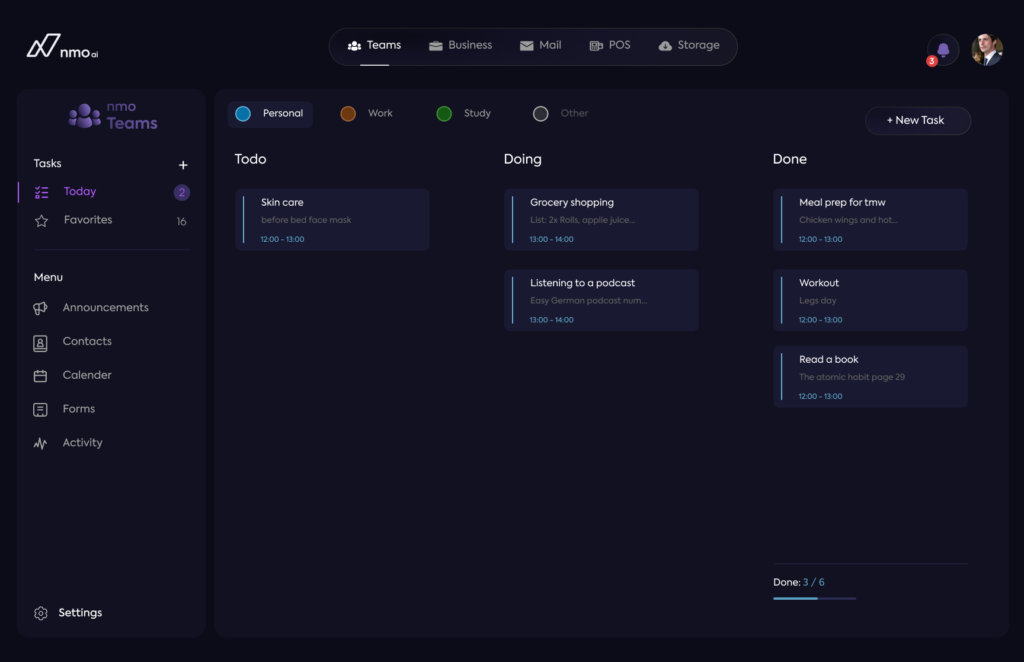 Section 4: Self-Service Leave Application #
Empowering team members to manage their own leave applications is a valuable approach that reduces administrative overhead and increases employee autonomy. Here's how to implement self-service leave application effectively:
A. Community Portal #
Create an employee portal that serves as a centralized hub for team members to access HR-related information and perform leave-related tasks. The portal should be user-friendly and provide easy access to key features.
User Registration: Allow team members to register for access to the employee portal. Ensure that the registration process is straightforward and secure.
Leave Balances: Display up-to-date leave balances prominently on the portal's dashboard. This information allows team members to gauge how much leave they have available.
Leave Request Form: Provide a user-friendly leave request form that team members can complete online. The form should capture essential details, including leave type, dates, and any required attachments.
Leave Status Tracking: Enable team members to track the status of their leave requests in real-time. Display notifications for pending, approved, or denied leave applications.
Document Repository: Create a document repository within the portal where team members can access leave policies, forms, and other HR-related documents.
B. Real-time Leave Balance #
Real-time leave balance tracking is a fundamental feature of self-service leave applications. Team members should be able to access their leave balances instantly, allowing them to make informed decisions when applying for leave.
Leave Balance Updates: Ensure that leave balances are updated in real-time as leave applications are approved or adjusted.
Leave Accrual: If your organization offers leave accrual, calculate and display accrual rates on the employee portal. This helps team members understand how their leave balances grow over time.
Leave History: Provide access to historical leave data, including past leave requests and approvals, allowing team members to review their leave history.
Leave Calculators: Offer leave calculators or tools that allow team members to estimate their future leave balances based on planned leave requests.
C. User-Friendly Interface #
The success of self-service leave applications hinges on the user-friendliness of the interface. Ensure that team members can navigate the portal intuitively and complete leave-related tasks without difficulty.
Usability Testing: Conduct usability testing with a sample group of team members to identify and address any usability issues in the portal's design and functionality.
Mobile Responsiveness: Make sure that the employee portal is responsive and accessible on mobile devices. Team members should be able to use it on smartphones and tablets with ease.
Clear Instructions: Provide clear and concise instructions within the portal for each step of the leave application process. Include tooltips and hints where necessary.
Feedback Mechanism: Implement a feedback mechanism that allows team members to report issues or provide suggestions for improving the portal's usability.
In conclusion, creating and managing Community, monitoring Community member presence, and efficiently managing leave applications are critical components of effective workforce management. By implementing the right strategies, processes, and technologies, organizations can optimize Community performance, ensure equitable leave management, and empower team members to take control of their leave applications. These practices contribute to a harmonious work environment and increased overall productivity.
Contact us now to get your special price limited offer
Contact us now to unlock exclusive limited-time offers and secure special pricing tailored just for you. Don't miss out!